If you want to login into your Gmail account from your business id, then you have to set up your business email with Gmail. For this, you need to follow the below steps:
Login to your Gmail Account
Click on the "Gear" icon on the top right side (Below screenshot FYI).
Then, click on the "See all settings".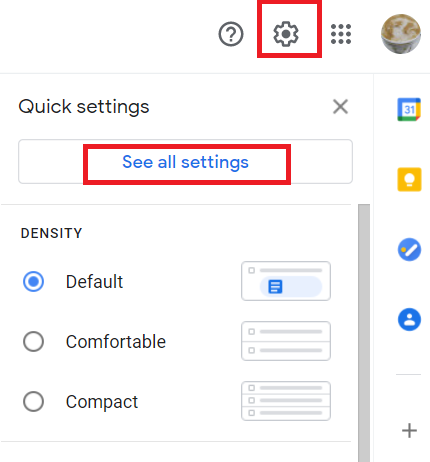 After that, click on "Accounts and Import"
And, Click on "Add another email address"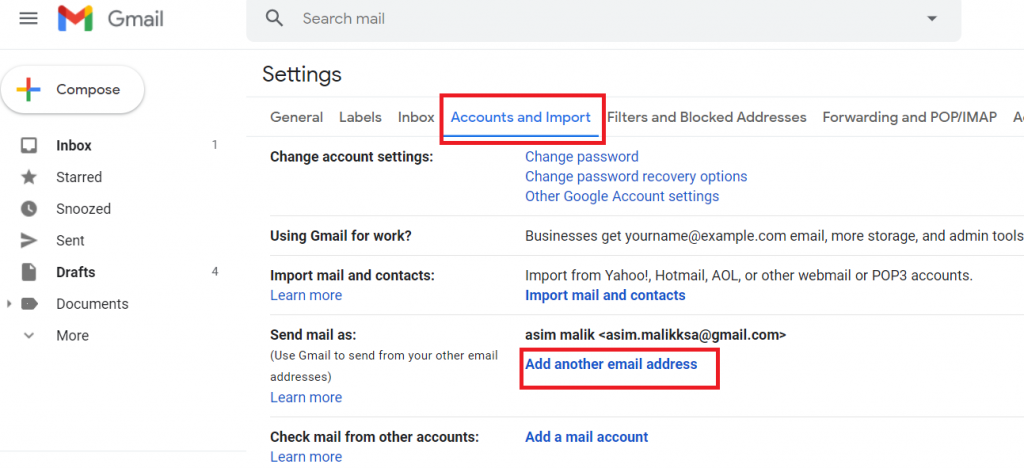 Pop-up window will open.
Enter your business email id and click on "Next Step"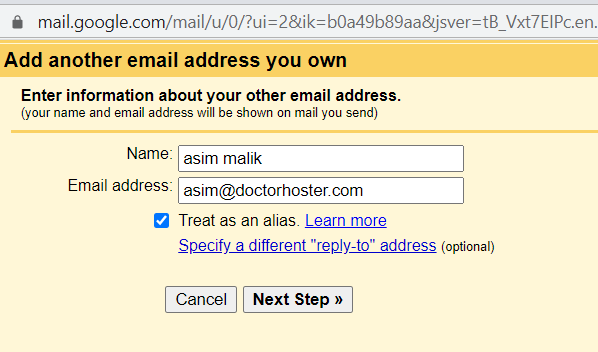 Then, on the next window, enter the following information:

Enter SMTP Server: mail.doctorhoster.com
Select Port 25 or 587.
User Name: Your business email id.
Enter your password.
Select "Secured connection using TLS (recommended).
Click on "Add Account"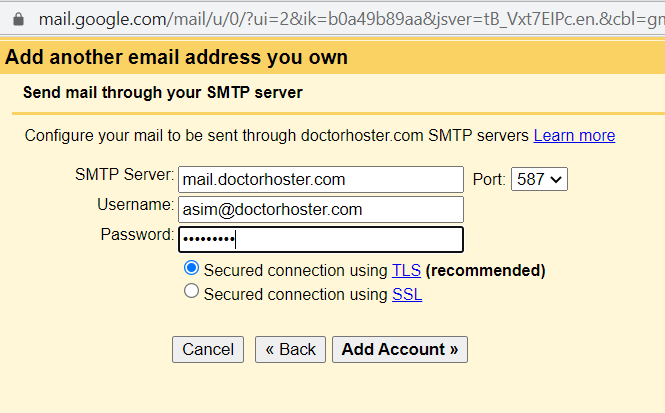 On the next window, a verification email sent on your business email id, in which you will get a confirmation link or code. Click on that confirmation link or copy the code and paste it into this window and click on verify.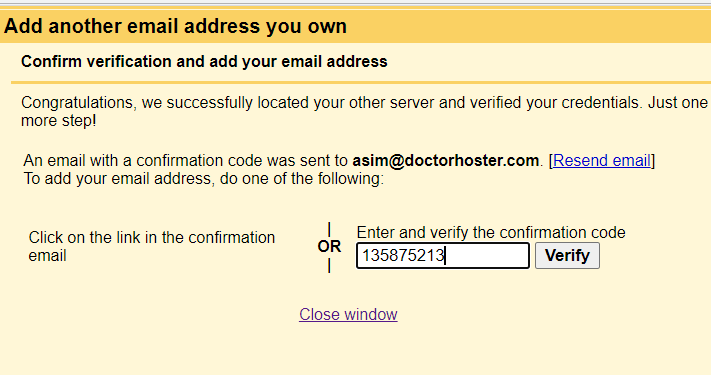 Now, your business email has added into your Gmail account and it will show as below: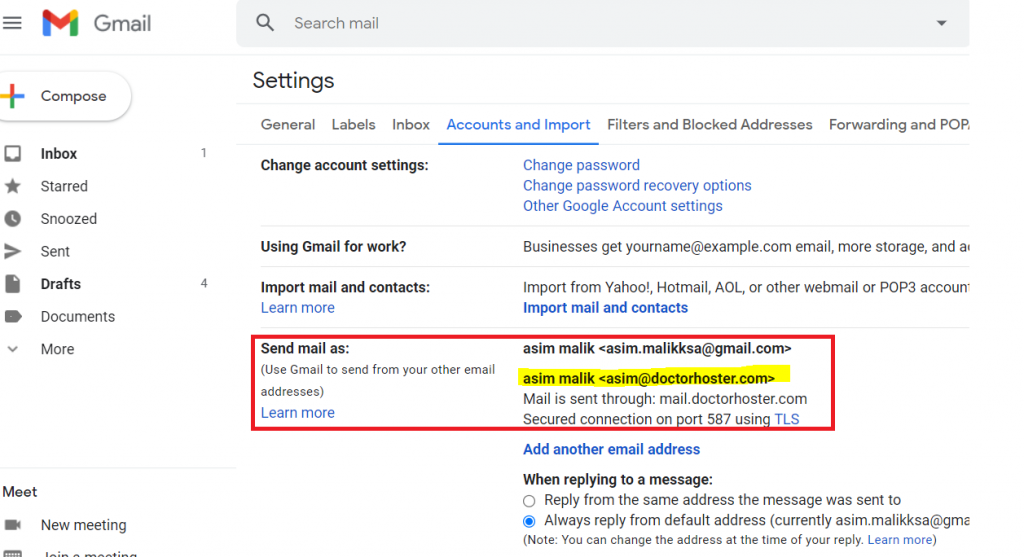 So, in this way you can set up your business email with Gmail.
Hopefully, you find this article helpful, and you will love our support. Experience the DoctorHoster Hosting. Check our Plans today.