With the Addon domain, the cPanel uses it's subdirectory as a document root to serve file. As well for hosting websites, addon domains can be used for FTP accounts, emails etc.
Before you create addon domain, the domain name must be registered to reachable on the website. To create the addon domain, you may follow the below steps:

On the next page, Enter the domain, which you want to the addon.
Subdomain and Document Root will be filled automatically.
If you want to create FTP account as well, which link with this addon domain, then check the box
Then, click on "Add domain".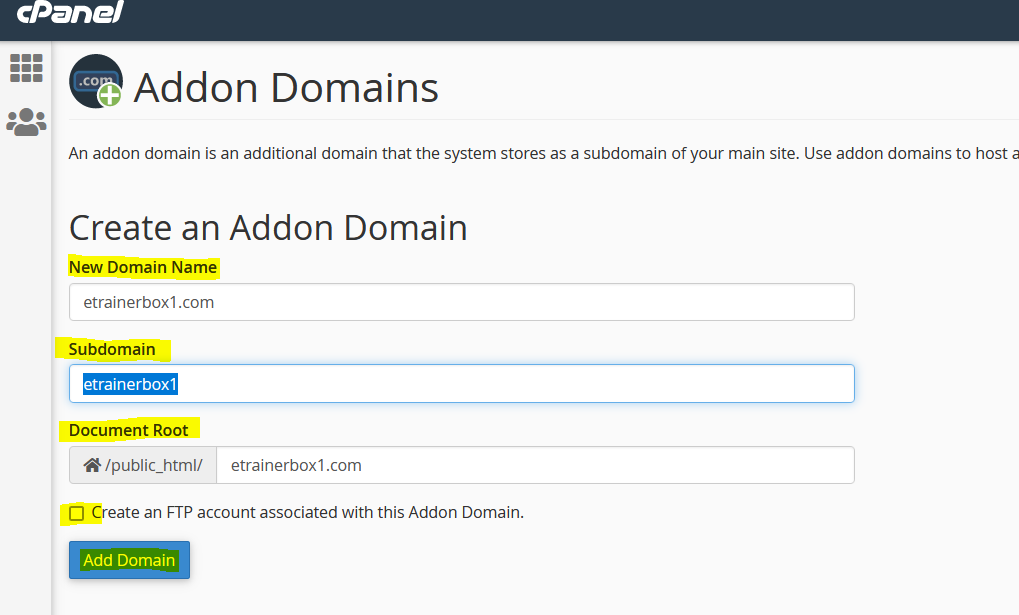 After Click on "Add Domain", you will see the confirmation message, then click on "File Manager" link to see the folder that was created for the domain.
If your domain has verified then the addon domain will be added to your account, and your domain will start working after completing the Propagation.