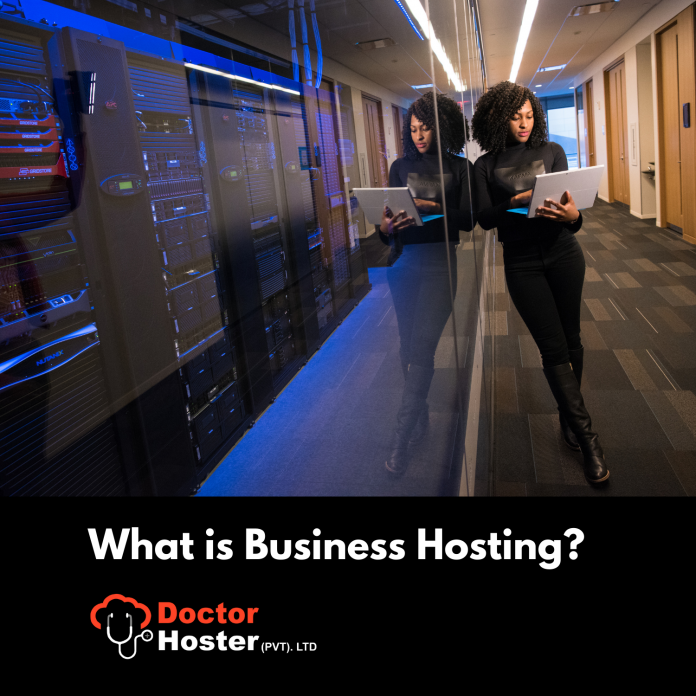 Business Webhosting is available in Linux Webhosting (with cPanel) & Windows Webhosting (With Plesk), but with the resources and power of a private server without the requirement for a server administrator. If your website is expanding, and it is only a matter of time before you will require stronger power than shared Webhosting can afford. Business Webhosting gives the same strength and performance as a VPS (Virtual Private Server) without the effort of server administration. You get all the CPU, RAM, and bandwidth you want without having to pick an IT professional to handle your server.
What is the difference between business Webhosting and shared Webhosting?
Business Webhosting is a Webhosting plan on a server that is shared between other clients who have bought a business Webhosting plan. With business Webhosting, you assign the server's resources like RAM, CPU, Disk space, etc., and are limited from making server-wide modifications.
What is Business Webhosting Plan on DoctorHoster?
We have multiple Business Webhosting packages for our Corporate Clients in Linux and windows both. Anyone can take Linux Business Webhosting or Windows Business Webhosting as per their requirements. Moreover, you may view packages from this link.
Is DoctorHoster business hosting shared?
The Business Webhosting packages are a mixture between a shared Webhosting environment and a VPS (Virtual private server). All Packages come with a lifetime free SSL to guard your website. The installation of the SSL certificate will create the dedicated IP address on the primary website.
I have shared Webhosting. How hard is it to upgrade to Business Webhosting?
If you already use DoctorHoster's Webhosting, then you can easily upgrade your existing hosting plan to Business Webhosting. Your all files and databases would be automatically transferred, and you do not need to uninstall/reinstall any database or files. If you have Domain Name Servers (DNS) set up with DoctorHoster, then you would not require updating manually.
Which default email service comes with Business Webhosting?
Business Webhosting comes with a default cPanel or Plesk email where you can generate email accounts for free.
What are the benefits of Business Webhosting?
Simplicity: You get a similar easy-to-use cPanel (In case, you have Linux business Webhosting) or Plesk (In case, you have windows business Webhosting) control panel which you are using with our shared Webhosting. You do not need server management experiences to manage Business Webhosting.
Dedicated Resources: The disk space and memory that come with your Business Webhosting are dedicated to your package so they will always be ready for your use. Complete Isolation: Because you have dedicated server resources, and your website will never be influenced by other websites on your server.
How many domains or websites do Business Webhosting support?
You can host several websites on Business Webhosting as per your requirements and package limitation.
What version of MySQL or PHP do I get with Business Webhosting?
Business Webhosting comes with MySQL 5.6, the latest versions, and PHP 7.2, 7.1, 7.0, 5.6, 5.5. This is a fundamental requirement for Magento, CMS-Drupal, and OpenCart websites.
How soon can I get my Business Webhosting?
After receiving your order and payment confirmation, you will get your business Webhosting accounts within 5 to 10 min.
Does Business Webhosting Come with A Domain Registration?
Yes, you can add a domain to your cart while placing your business Webhosting plan. This will enable you to start an order for your domain alongside your Webhosting plan. You can also utilize this to start a transfer for your domain if you are transferring it from another registrar.
Does DoctorHoster Offer Site Migrations?
Yes, we are offering free site migration. After getting your business hosting credentials details. You just need to provide your old hosting credentials in the ticket, which you can open from the client area. After receiving the old hosting credentials, our tech team can support you to free migrate your data.