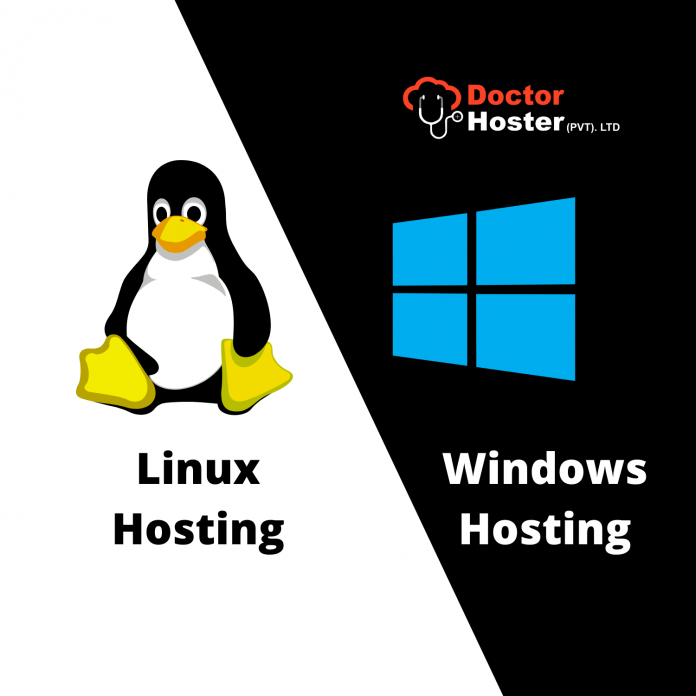 Most Webhosting service providers propose two sorts of hosting, which is Linux Webhosting and Windows Webhosting.
Linux Webhosting is the selected type of hosting service for those, who are in the field of web design & development. Many developers depended on cPanel to control the Webhosting platform. The cPanel feature is used to analyze operations on the Linux operating system platform. With cPanel, you can quickly manage all of your development jobs in a single point. As per to WPBeginner, cPanel relies on two different interfaces: the user interface and the web host manager. With cPanel, you can publish websites, manage domains, create email accounts, store files, and can perform a variety of functions.
Any customer does not have automatic access to his/her cPanel with Linux. cPanel is a third-party application, but Webhosting providers may incorporate it in their host plans. For example, Doctorhoster offers a plan that provides Linux Webhosting with the cPanel. You can also have the option to install WordPress through cPanel. Generally, Linux Webhosting refers to shared Webhosting and the most popular Webhosting service in the industry. Most of the websites are now hosted using Linux Webhosting due to their affordable cost and adaptability. Linux Webhosting is compatible with MySQL & PHP, which can support scripts such as WordPress, Zen Cart, and phpBB. In Windows Webhosting, hosting providers use Windows operating system as a server and offer Windows-specific technologies such as Microsoft Access, asp.net, .net, and Microsoft SQL Server (MSSQL).
Analyzing performance, steadiness, safety, and comfort of use would not give you a fair suggestion of which platform is more suitable. The real idea many web administrators choose Linux as a hosting platform is the kind of files and functions they expect to use. If a website uses Microsoft access, asp.net, .net, or Microsoft SQL server files, its Webhosting will need to be based on the Windows Hosting platform.
All other file types for example Perl, PHP, WordPress & MySQL, etc. easily run on a Linux-based Webhosting. These files still run on Windows Webhosting, but the Linux platform is designed to work especially with these data models.
Both programs still use HTML files and viewed them in the same way, which means most regular websites will work without any discrepancy in performance. The only difference between using Linux Webhosting vs. Windows Webhosting is the many file types, but when it comes to price, Linux is the most attractive option among Webhosting providers.
Some customers worry that using a system on their home computer other than that of their Webhost operating system and will result from compatibility problems, and execute the website unusable, but nothing from the Webhosting system will be needed to run on your home computer. If you are using Windows operating system on your home computer and think it'll be easier to get a Windows Webhosting account. This is the wrong approach if anyone thinks a Webhosting account working on Windows and you will see a start button or desktop icons. A Webhosting server does not look like a windows user interface, even if it runs the Windows Operating system. The client interface on a Linux Webhosting account will be the same as a Windows account.